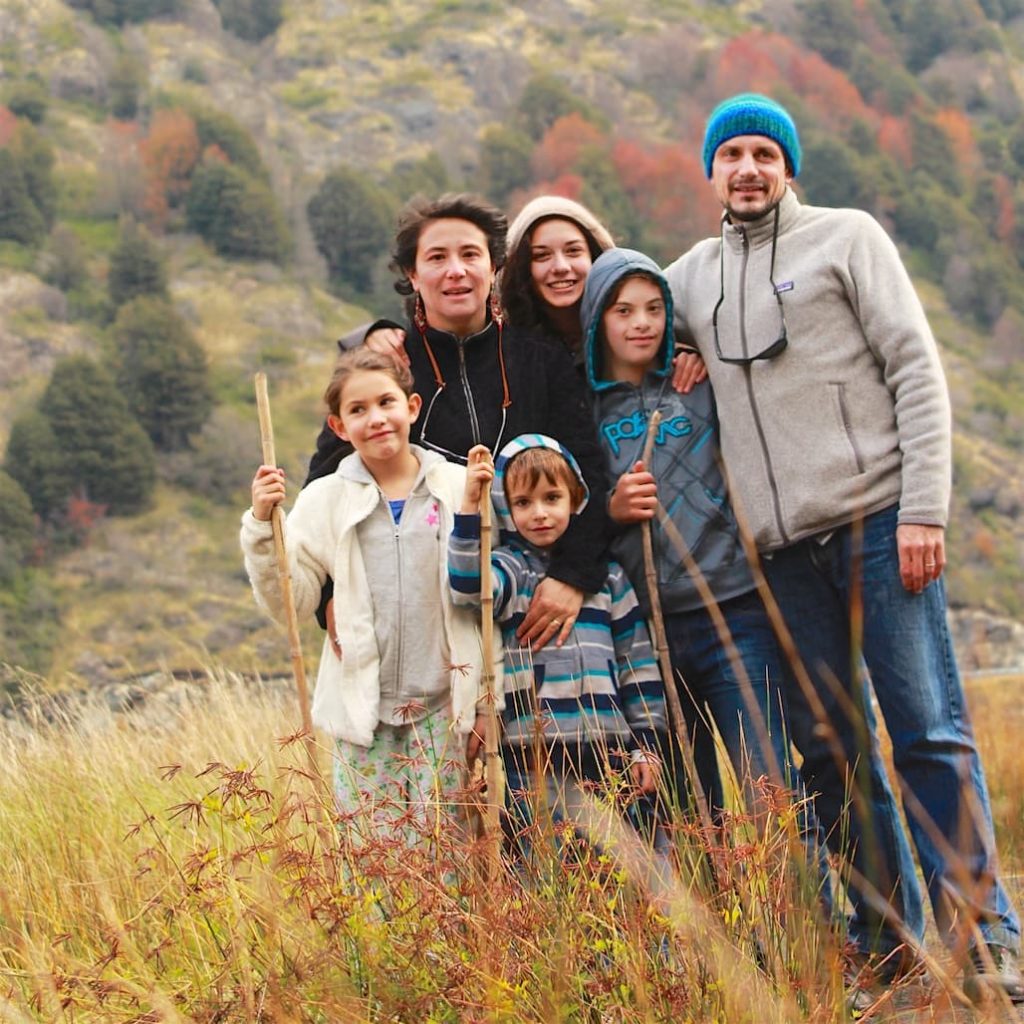 Maison Nomade is a different concept of B&B that we have developed to fit with our aspirations and lifestyle. We are Carolina Frêne (Chilean, journalist and self-taught artist) and Alain Granson (French, entrepreneur). We met in South Africa in 2000, lived several years in London and in France, before deciding to settle in the south of Chile to give life to a family project.
Maison Nomade was born in january 2010 to enable us to live at another pace connected with nature to bring up our four children in a holistic way. We live in an amazing place surrounded by forested hills, mountains, volcanoes, lakes, rivers and hot springs.
We are a family that chose to embrace a more sustainable way of life and share it with our guests to complete the virtuous circle of what we call a "human scale experience."
Please be very welcome!
Carolina & Alain